Creative Visualization

---

They Did It - And So Can You!




---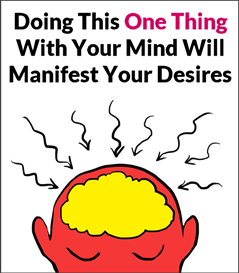 Do you need further proof that creative visualization really works? Here are some remarkable examples that will impress you with this awesome power.
Does the name Miracle Man ring a bell to you? He is none other than Morris E. Goodman. One of the most famous and classic examples of the phenomenal effects of visualization, Goodman proved that by the power of the human mind and dedication, one can do the impossible.
His story starts in 1981 when the plane he was flying crashed. The impact was devastating. He wound up in the hospital completely paralyzed. The doctors' prognosis was poor, and they told him that he would be a vegetable for the rest of his life. His diaphragm and lungs were so badly damaged that he had to be hooked to a volume respirator to maintain airway patency and circulation. Many people in his condition might have wondered what they could really amount to when all they could do was blink their eyes. But being the fighter that he is, Goodman summoned all his strength and courage and, through the use of the alphabet and eye blinking, told the nurse that he would walk out of the hospital on Christmas day. While the medical team commended his fighting spirit, they did not really believe that he could do it.
Day in and day out, Goodman visualized how he would be walking out of the hospital on his own two feet. He vividly imagined the details and the shocked faces of the people in the hospital, medical practitioners and patients alike.
One day, Goodman felt the sudden urge to breathe on his own. With all his might, he inhaled deeply. From then on, his progress amazed the people who knew his story. His full recovery was splashed on every tabloid and newspaper in town.
Today, he is a highly sought-after speaker who travels around the world sharing his success story. He exhorts people to believe that no matter what hand life deals them, they can still accomplish their goals, achieve happiness and have contentment in their hearts. His favorite saying, "Man becomes what he thinks about", is what he leaves his audience to ponder on just before leaving the stage.
Jaime T. Licauco, an internationally-acclaimed mind development lecturer and author, has also some cases gathered from students in his mind development classes.
Lillibeth L, a successful businesswoman and mother of several young children, had a problem. Wanting her kids to develop a love for learning, and consequently, reach higher academic levels, she wanted to see them reading their books when she arrived home. She visualized the image in her mind every day for the following two weeks. One evening, she arrived home and found her kids doing their homework. She was really glad and astonished because the youngsters usually had to be prodded and cajoled into reading their textbooks and doing their projects. From then on, Lillibeth L. believed in the process.
For all those who want to lose pounds painlessly, here is an interesting story. Gary C., a stocky man bent on losing excess weight gained over the holiday season, decided to try creative visualization. Frustrated by the fact that he didn't lose an inch despite his limited diet, weekly physical exercises and weight-loss pills, he embarked on this somewhat unique journey. He pictured himself in his ideal body weight and shape. Three times a day, he did this. And, in order to test whether this technique really worked, he intentionally ate more foods that were rich in fat and sugar. After one week, he weighed himself and was dazed to learn that he had lost a grand total of seven pounds. Wow!
For Cathy S., who had a huge and still ballooning debt because of financial mismanagement, creative visualization was her only hope. She had less than a week to answer the warrant served by the court. A concerned friend taught her how to go through the process and the moment she tried it, she claims to have felt a sense of inner calm. Thanks to an unwavering belief in herself and the giving power of the universe, her wishes were granted. People she had helped in the past suddenly came out of nowhere and raised funds to help her pay off her debt. Relatives who had been helped by Cathy S. when they were younger also chipped in to settle her remaining accounts. All this happened in three days.
These are just some of the cases that show how people have put the power of creative visualization to good use. Do not hesitate to use this information and to make the most out of this course to your own advantage and for the benefit of mankind.