Subconscious Programming For Maximum Results

---

The Function of the Subconscious Mind




---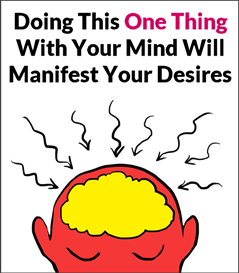 Now that you know the two different laws that work with the subconscious mind to grant you what you want and to provide the effective programming you will need for prosperity, you would do well to focus on the subconscious mind itself. Knowing how the subconscious mind functions will be a stepping stone toward controlling it.
When you think of the subconscious mind you may think of it as the brain. If you did you would be wrong. The brain is not the mind, but the brain makes up a part of the mind. The mind uses the brain to carry out its functions as required.
The conscious mind is used to take in input through all five human senses and interprets this input. It then sends these interpretations to the subconscious mind for processing. The subconscious mind then manages these inputs by controlling what they do to the body or by what action the person takes. Your intuition or psychic powers arise from your subconscious mind.
If you want to focus on getting something, all you have to do is start the process by thinking about what you want, then that thought will proceed to your subconscious mind, which in turn will act on your thought, which will be in vibration with the universe, and the result – you will obtain what you thought about.
And what is amazing about the subconscious mind is the fact that it is always working. It never stops functioning. This is why you have dreams at night. The subconscious has processed all information and is ready to deliver the result to you, either through your dream, or by you obtaining what you thought about or wanted.
The main thing is that you, or we should say, your subconscious, must be in total vibration to the universe for you to get whatever it is you desire. This means your programming in your subconscious must be in line with what you desire for you to get it. If this programming is not in alignment, you will not be in vibration, which in turn will cause you not to get what you wanted or desired. This is why you must be in total alignment with the universe. And by having your thoughts vibrating this way, you will be in alignment.
To recap, you must understand how the The Law of Vibration, The Law of Attraction, and the subconscious mind work, in order to be able to get what you want in life and to live life abundantly in prosperity. The whole principle works simply by the conscious mind taking in the input, which can be from all five senses; it will then take this and interprets what it receives. The conscious mind then transmits this to the subconscious mind for processing and acting on. During this stage, if the subconscious mind has any programming held in memory that is in opposition to the thoughts being processed, there is no vibration and no alignment to the universe. And when that happens, the desire or want will fail to materialize.
To obtain anything you want in life, you must make sure your pre-programmed subconscious mind is right and in tune to the vibrations of the universe. If it is not in line with and vibrating to the universe, you'd better undergo changes in your mindset and alter the programming so you will be in tune and vibrating in harmony with what you want.
Another way to look at how the mind works between the conscious and subconscious is to think of it from this point of view: when you develop a thought, it is analyzed by the conscious mind which then starts to send electro-chemicals within the brain. As the electro-chemicals travel through the brain, neural pathways are opened and the data passes through the brain. As the data travels, additional cells throughout the brain are imprinted with the data being processed. The conscious mind then attaches emotion to the thought based on its perceived interpretation of the data. This increases the vibration of the thought and at that time a belief is established. This belief is then stored in the subconscious mind. This belief could be based on truth, reality, or a lie. It depends on where the thought came from and how it was interpreted. This data can then be accessed and utilized in the future by the conscious mind to either support or deny any further thoughts that are inputted into the conscious mind.
When the conscious mind receives the same input again, it is the job of the subconscious mind to locate and provide that data which was stored previously, send it back to the conscious mind with an emotion of some type included, which was also stored previously with the data, which will create a vibration based on the frequency of the data presented. If this previously stored data matches the vibration of the universe, there is an alignment and the result is the creation or manifestation of what that thought was intended to provide.
This really is not a hard process to achieve. It just takes work and determination, and having faith doesn't hurt either. You must always remember that the subconscious mind does not know the difference between what is real or imagined. It only responds to what is fed to it. So for it to work correctly, you must be sure of what you are feeding it, and what has already been fed before, if you really want to succeed at the game of subconscious programming or mind control.
In the next chapter you will learn about the mind and what is in it, and how you can alter it so as to work in harmony with the subconscious to get what you want in life.
---
It's All In Your Mind
There is no doubt that thoughts do direct your actions. And thoughts do have power and can help you accomplish many things. What you think is what you do and who you are. If you think poverty, you will always live in poverty. If you think of prosperity, you will always be prosperous. The secret is to the way you program your mind.
Some people have a sense of entitlement and actually depend on others to cater to their will. This is the mindset they have. It was programmed into them from the beginning. Because of this mindset, these people fail every time they seek to establish anything in life for themselves. Whether it involves going into business, making friends, or whatever else they do, if they have the mindset that the world should cater to them, they are doomed to everlasting misery and loneliness.
And there are people who are kindhearted but have been hurt so many times in their lives that they have been programmed to believe that relationships mean pain, so they avoid dating or getting into a relationship.
There are people who are good, hard working people, whose only goal in life is to make something of themselves and do so without hurting others. They put on the mentality that they can't get rich because the rich are bad people. That the rich are mean and will defraud others quickly to make lots of money. Because of this mentality, they never get rich, but only live from paycheck to paycheck.
As you can see there are many scenarios of people who function in life based on their core beliefs or programming, instilled into them since they were babies, or which they had learned at some point in their lives, which resulted in a shift in their thinking and awareness.
There are people who will actually commit self-sabotage because they don't know any better. They think they are doing the right thing but in fact they set themselves up for failure every time they try something. And if you try to reason with them about it, and explain to them what they are doing, they just look at you blankly and claim that everything that happens to them is based on other people, the economy, or other factors, but they will not look at themselves as the problem.
This is because they only look at things from the conscious level. What they see in front of them is what they believe. They only go by what input they receive in their conscious mind and this is the root of their problems. They can only see or think about what is in their conscious mind and that limits their abilities beyond all comprehension. If the eyes can play tricks on you, well, the conscious mind can also play tricks on you.
If you listen to your conscious mind, you won't get far because you will only perceive what you see in front of you. But if your subconscious mind has been programmed properly, you can experience untold amounts of prosperity. On the other hand, if your subconscious mind was programmed incorrectly you can end up believing wrong things such as:
Rich people are evil. This is how they get rich. They are pompous, arrogant, and dishonest in the way they deal with others. And in order to get rich you have to be just like them.

Poor people are special because they have no money to keep them tied down so they can go out there and do whatever comes to mind to make them happy. They are mainly nice people whose only goal in life is to make a living for their family and die penniless.

It is the right thing to be poor. It is a spiritual aspect of oneself to be in a poor state. This way you stay humble and worship God the way he wants you to without restrictions.
These are just some of the types of programming we often face. But these are not the only beliefs we had programmed in our subconscious. We also have other ideas and thoughts including reasons why we lack greatness and have no prosperity in life.
Everything we absorb in our everyday existence affects us not only consciously but subconsciously as well. Why? Because what gets fed into our conscious mind goes into our subconscious. If you read a good book you have happy thoughts. If you read a book on horror, nine times out of ten you will have a nightmare. If you focus on what the news presents, you will start absorbing this into your brain, which will have an effect on you either for good or for bad.
Remember, the way you act now is the way you were programmed from the past. This is an important concept you must understand and retain. The life you have right now, no matter what you have or don't have, the way you act or don't act, the attitudes you have or don't have; every part of your very being is the direct result of the way you were programmed from when you were born till your present moment.
Every single step you took, you were programmed to do. Every word you heard from someone, you took and placed into your conscious mind. And what happens to input that goes into the conscious mind? That's right, it goes into the subconscious for processing, which in turn creates a reaction, or what was processed is stored in memory for later retrieval.
Every day of your life, from the day you were born to the present, you were being programmed. But the question is: which type of programming did you receive? If you received good programming you'll end up being a good person with strong character and moral ethics, who will in turn be guided by the right principles. However, if you are programmed incorrectly, you could end up becoming a juvenile delinquent, a drug abuser, an alcoholic, or even a prisoner in a jail.
When you are programmed incorrectly, this programming may not be bad in itself. It may just be stated in a way that downplays who you really are. For example, if you are born into a particular race, and for years that race was downtrodden because of hatred and prejudice, this core belief or programming may be given to you at some point when you are young and that programming will go into your conscious mind then into your subconscious mind for processing. The end result is that when the child faces a situation where his ethnicity or race is challenged, he'll remember that programming and he'll take some kind of drastic step to relieve the pain or anguish he may feel based on what associations he had developed with that programming when it occurred the first time. Unfortunately, what often happens in this kind of situation the person ends up committing murder or suicide.
Another kind of scenario may be when a person is born with a silver spoon in his mouth. This means the person is born in a family that is richer than anyone else in the community. This child will have been programmed from infancy to believe that money is the most important concern in the world, that nothing else matters in life but to have money. This child is programmed to understand the laws around money and to learn to grasp money as if it was their god. They are told in their programming to respect money as a weapon to achieve greatness in life, and to look down on anyone who does not have money like the child's family does. This does occur in the homes of the filthy rich and is unfortunate because it leads the child to accept the notion that rich people are better than anyone else.
Of course, there is the other extreme. A child could be born from an unwed mother living in the ghetto. She may program her child to accept the fact he will be poor all of his life. And because of this he will grow up to be poor, or maybe get into trouble with the law.
Or imagine a person who has been conditioned about starting a business. He was programmed by his father who was also self-employed, but failed at his business, to accept the fact that once he starts a business he will fail within two years. Now he could go into this business venture he wants to get involved with without thinking about it or doing any research and end up losing his shirt because he wasn't careful enough. This is mainly the result of his programming. He thought he could get rich fast, but when he entered into the actual business, his previous programming intervened and caused him to sabotage his business to the point it where he failed and lost out.
On the other hand, the person described above could become so hesitant about starting a business, all because of his programming, that he misses a great opportunity to make it big in a business venture and get rich.
Unfortunately, these kinds of situations happen to many people every single day. It all stems from their programming. It has so much to do with your mindset and what was planted there from birth to the present day. And you may not even know it because it came in such a way that you didn't know you received it. It was like subliminal messages.
This is why it is so vital that you monitor your thoughts as you progress through the day. You don't want to focus your time and attention on aspects of any input that may disqualify you from getting the proper programming you need to overcome any previous programming that may have affected you in an adverse way.
That could be compared to a garden. If you plant a bunch of seeds you do not want to just leave them there to grow without taking care of them. If you leave the garden unattended, what will happen is that weeds will grow among the plants. The weeds will grow along with the plants and maybe even become a part of the plants or suffocate them by grabbing a lot of the soil's nutrients.
To overcome such a problem, the garden needs to be cultivated and cared for on a regular basis. A garden well cared for will produce an abundance of plants and vegetables to the delight of the grower.
This goes for the conscious and subconscious mind. If you continue to feed negative thoughts into your conscious mind, these thoughts will be processed in your subconscious mind. In turn they will be used to serve their purpose at the necessary time. But if you feed your conscious mind upbuilding or good thoughts, these will also get processed in the subconscious mind and stay in memory for use at a later time. Don't forget one principle here. The subconscious mind does not know what is right or wrong. It doesn't know what is good or bad. It only processes what it receives. And that is all it does. You have to be in control of what the subconscious mind processes. It is by your vigilance that you can prevent bad thoughts from getting into your mind and causing you pain and frustration later.
In some cases, you may have to completely alter your core beliefs in order to replace them with more productive beliefs. As you learn and grow in life and you realize what you need to do to become prosperous and wealthy, a lot of your previous programming will need to be replaced or you will need to reprogram your subconscious mind so you will have the right mindset to forge ahead and become the person you want to be.
The best way to overcome previous programming is to replace that programming with new programming. This means continued affirmations. You need to change your mindset with words and phrases that will up build you and help you develop a better personality.
There are many steps you can take to help you to change your previous programming so as to reflect the new programming. It will take time, patience, and perseverance, but the time involved will produce results. You just need to decide for yourself if you want to change. If you don't want to change, you won't. But if you do want to change, you will. It is control and will power that will determine whether you change or not.
Some people have to get so desperate that they are forced to change when they realize the present course they are facing will lead them nowhere or to disastrous results. But if you act right away, you won't have to hit rock bottom or face a calamity before you decide to change. You will have decided that change is required and will take the necessary steps to secure this change.
Just as with computers, subconscious programs can be changed. Operating systems have patches that alter the way the software works. When these patches are applied, they change the settings in the system so as to allow the new settings to take effect and work. Then the operating system has a new way of working. In some case, these changes may help the user tremendously. These changes can also provide more functionality and security. This is why upgrading or reprogramming is so important.
If computers go through this, what do you think about the human brain? In order for your brain to function properly and to provide with you everything you need to enjoy and envision life the way you want, you will need a patch job for your conscious and subconscious mind. You will need to download the program into your conscious mind, which will feed into the subconscious, and in turn the subconscious will process this new program, and hold it in memory for future use, and/or provide results immediately to the person who received the new programming.
This is the primary way of change. By changing your programming, you can literally change your life and your core beliefs. This is what matters most in life and everyone has a chance to accomplish goodness in their lives if they undertake this challenge and replace old worn-out, self-defeating tapes, and replace them with upbuilding, thought-provoking tapes that will alter the programming for good.
By continuing with this ebook, you will learn every aspect of reprogramming the subconscious mind so you can change the way you think, feel, and act regarding everything in your life. So stay tuned and continue on because your ride will get more interesting as you go.
---